Strength Is Really Medicine
Introducing A Revolutionary Strength Building Program!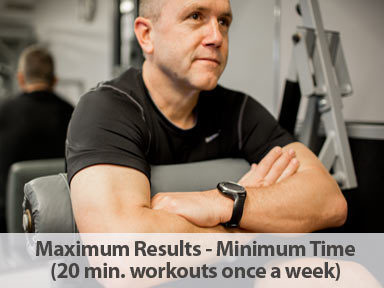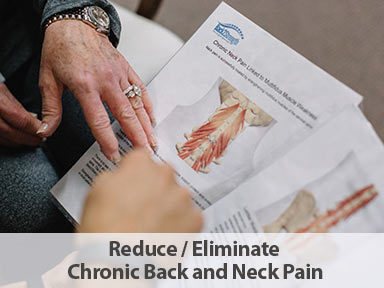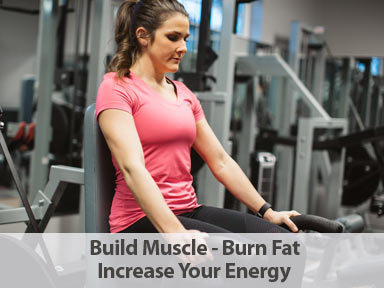 How Are We Different?
High Intensity, Short Duration
We use resistance weight training on technologically advanced machines. Your session will be approximately 20 minutes and you will be tired as you follow your trainer's lead. We are seeking muscle failure on every exercise. You are trying to go hard until you can't go at all. There is no rest period between reps and minimal rest between exercises.
Slow Controlled Movement
Speed is never our goal and the exercise movement is slow on purpose. The goal is to fatigue and bring to failure each of the three types of muscle fiber on every exercise. By going really slow and not stopping at all, the slow-twitch, intermediate-twitch, and fast-twitch fibers all fail in sequential order which triggers the body to build muscle and burn fat. You heard it here – high intensity, short duration, slow movement resistance weight training is the MOST EFFECTIVE AND MOST EFFICIENT WAY TO GET HEALTHY!
Super Slow is the Way to Go
Builds muscle and increases metabolism

Significantly increases energy and endurance

Enhances cardiovascular fitness and overall health

Optimizes fat loss while maintaining muscle

Improves glucose metabolism and insulin sensitivity

Eliminates chronic arthritic pain
Don't just take our word for it, see for yourself!
These training techniques are based on the work of Dr. Doug McGuff, M.D., author of the book "Body By Science"
The Science Behind Success
If you truly desire to improve the look, feel and functioning of your body – it can only be accomplished by improving the strength and metabolism of your muscles. The muscles hold the key to improving the physical and metabolic aspects of your body. As the muscles improve so do all the other organs and metabolic systems.
The immediate goal of each exercise is to achieve complete exhaustion of the muscle fibers to the point where positive movement is no longer possible. This requires 100% effort, takes some practice to learn, and is best performed with the supervision of an experienced coach using the proper equipment in a private environment. Our coaches will help train, encourage, and motivate you during this process.
In summary, the true purpose of exercise is to safely and sequentially recruit, stimulate and exhaust all muscle fiber types. Through our expert supervision — each and every work out  — clients exercise on five or six weight machines, each targeting specific muscle groups. Weights are slowly raised in 10 seconds and lowered in 10 seconds until the targeted muscles reach total momentary fatigue — about 1½ to 3 minutes per machine. The turning point comes when you try to push beyond total fatigue for an extra 5-10 seconds. That's what triggers fast, noticeable improvement.
What to look forward to!
*Once you've called our front office to schedule your first visit, here's what you can expect….
Arrival
After completing a short questionnaire for us to get to know you by, you will meet with one of
our trainers to talk through your specific exercise goals and health needs.
Exercise
Once you and your trainer have gained a good understanding of a desired program, you will be
taken through a complimentary sample exercise session to get you well acquainted with our
equipment.
Departure
Following this fun and informative consultation, your trainer will briefly recall your program
options as he assists you back to the front office to schedule your first sessions!